Iskusni UX i web dizajneri, stvaramo inovativna digitalna rješenja za klijente širom svijeta.
Tražite nekoga da izradi web stranicu za vas?
Ne tražite više! Brze i povoljne web stranice. Garantirano. Radit ćemo s vama dok ne budete zadovoljni svojom web stranicom.
Anthony
Ilfad works with you to facilitate good looking websites, and spends time to make sure that you are satisfied with what you are paying for. He'll offer variations of a website so you can view different types of displays. He's responsive and definitely keeps on top of his work and communicates great! Thanks Ilfad 🙂
Faruk
Ilfad is based out of Bosnia, but my company is in America. He was half the price of any of the American companies we were going to go with plus he worked harder than any of them would have! Ilfad is always there for you if you need something, and he gets to work right away. Check out our website Ohsheetz.com. We thank you so much Ilfad, and we look forward to doing business with you for a long long time 😁
Započnite projekt s Lidjan Studio.
Imate neku ideju? Razgovarajmo o njoj!
Nudimo odlično riješenje za svaki biznis!
Regular
Za srednje biznise
Extended
Za velike biznise
Web Shop (do 100 artikala)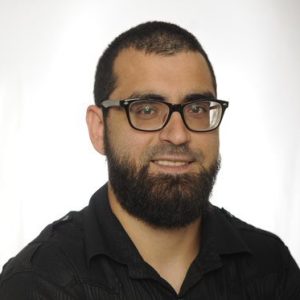 Radim kao web dizajner već 7+ godina, imam iskustva s WordPress-om, web hostingom i tehničkom podrškom za WordPress. Ako imate bilo kakvih pitanja o mojim uslugama, slobodno me kontaktirajte.
Raditi s nama je jednostavno!
Počinjemo tako što se upoznajemo s vašim poslovanjem, vašim ciljevima i ciljnim tržištem. To nam pomaže razumjeti što vam je potrebno od vaše web stranice i kako najbolje možemo ispuniti te potrebe.
Na osnovu informacija prikupljenih u fazi upoznavanja, kreiramo detaljan plan za vašu web stranicu. Ovo uključuje mapu web stranice (sitemap), nacrte stranica (wireframes) i koncept dizajna.
Naš tim za dizajn radi na kreiranju vizualno atraktivnog i korisnički intuitivnog dizajna za vašu web stranicu, uzimajući u obzir najnovije trendove u dizajnu i najbolje prakse za dizajniranje web stranica.
Nakon toga, naš tim za razvoj izrađuje web stranicu, završava dizajn i integriše sve potrebne funkcionalnosti, kao što web shop ili kontakt forma.
Pažljivo testiramo web stranicu kako bismo osigurali da se dobro izvodi i da nema tehničkih problema. Nakon što web stranica bude testirana i odobrena od strane vas, lansiramo je uživo kako bi je cijeli svijet mogao vidjeti.
Nudimo redovno održavanje i podršku kako bismo osigurali da vaša web stranica ostane ažurirana i nastavi pružati dobre performanse. To uključuje redovna sigurnosna ažuriranja i bekapove, kao i bilo kakva dodatna ažuriranja ili modifikacije koje biste mogli trebati tokom vremena.